When you are walking in the KL center or when you are in the MRT going for work. You start to see people in the street are moving quickly with their mobility device.
Is been going more and more popular people start using the Electric Scooter to travel. But…

Purpose of Buying an electric scooter

People have all the reason to own an electric scooter, 1 of the most common reason is LEISURE use. Similar to bicycle or motorbike "GENG", Group of scooter friends together, enjoy the freedom time sharing each other happiness. You can easily find the scooter group on Facebook. Eg. Electric Scooter Malaysia. Reason also for WORK purpose. Example Grab delivery in Singapore. People using it to deliver food. And also use it as a transport to office, people working in a short distance area from home is it very helpful to shorten the transport time.

What is my budget
We always set a budget to help you filter out the model. The price for Electric Scooter from low RM800 to high can be up to RM10K. Or the other option to own an electric scooter is to paid by INSTALLMENT. A lot of companies or Shopping platform provides installment payment. Just make sure you have all the documents that require it. Also most importantly your budget for monthly payment.

Electric Scooter Specifications
ATTENTION !!! This is the most important section !!!
This will affect your whole experience !!!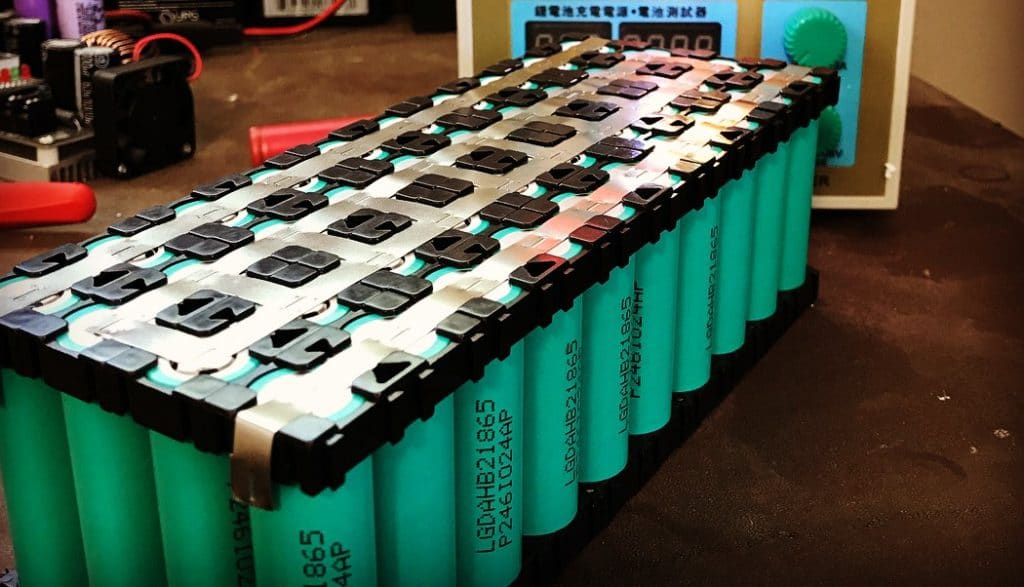 – Battery
Electric Scooter battery common was made by a lithium ion-based battery pack. Different Model has different battery capacity, measure unit in AH, the bigger unit having the further electric scooter can go. Electric Scooter battery will last between 2 to 4 years depending on storage, use conditions, and capacity. The correct way to charge and take care will help you in battery life.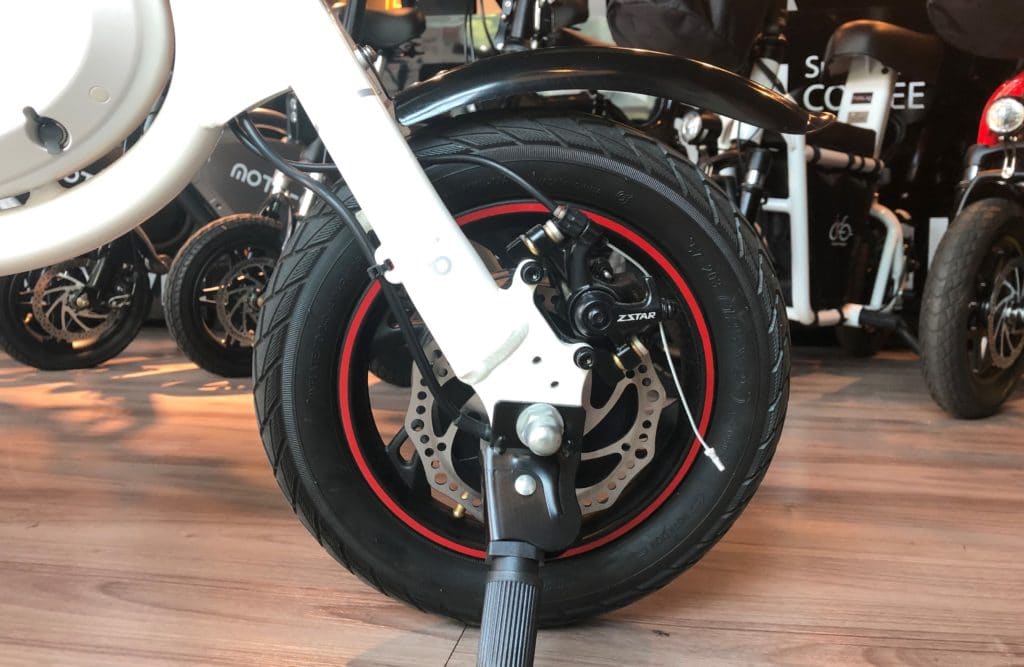 – Brakes
Brake is the safety systems you have in your electric scooter. They are 5 different types.
Disc Brakes
Drum Brakes
Foot Brakes
Regenerative Brakes
Electronic Brakes
The most common use brakes system was Disc Brakes. The advantage is working well in both dry and wet conditions. Provide excellent braking power and easily adjust and maintenance
– Motor
All Electric Scooter comes with at least 1 motor either front or rear. The high-performance model comes with 2 motors. Higher Motor Watt general provide accelerate more quickly, Higher bearing capacity, and climb ability better.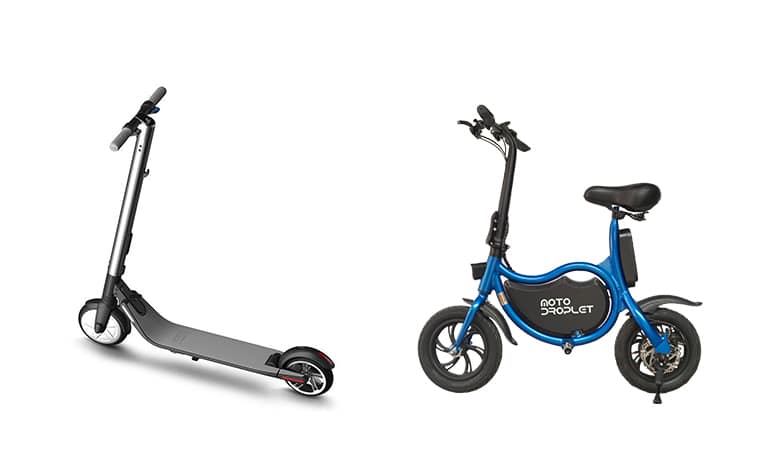 – Seated or Standing?
Most of the electric scooters classified into Seat or Stand. Stand one is the boys' first choice. It looks cool and easy to travel, foldable design can save out a lot of space and trouble.
Seated Electric Scooter compares to Stand. It is more comfortable. Instead of stand you just need to taking care of the throttle and your moving direction.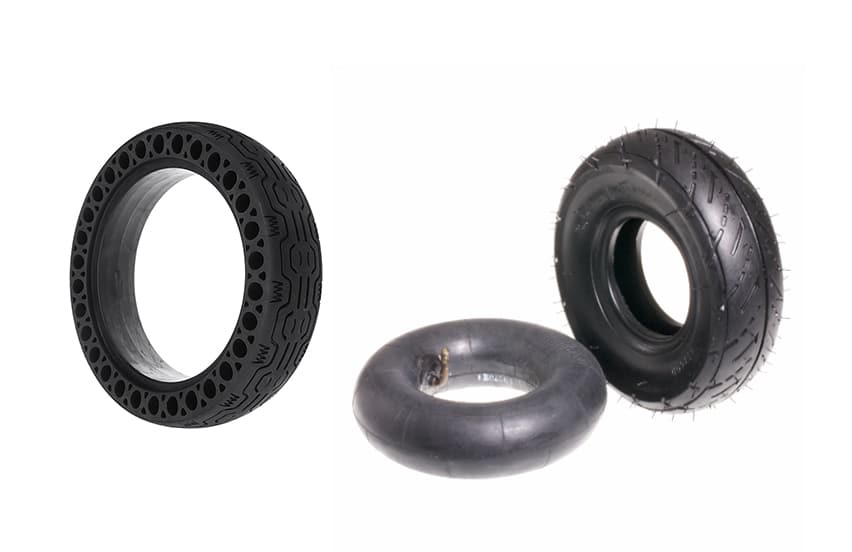 – Tires
Commo Electric scooter tire will be :
Pneumatic Tires
Solid Tires
Both have their benefit, Pneumatic Tires have better cushioning and traction but the common concern is the flat tires. Solid Tires have almost no maintenance because flat tires never happen.